4589 County Road TT, Sun Prairie, WI 53590 (608) 834-8888
Services We Offer
S & K Automotive in Sun Prairie, WI 53590 is a full-service preventative maintenance and auto repair center, providing comprehensive car care services for your domestic or import vehicle to keep it running at full power. For questions, contact us at (608) 834-8888 or send us an email, and our experts will help determine what needs to be done. Please click here to learn about the value of preventative maintenance. And don't forget to check our Auto Tips page periodically for important information about maintaining your vehicle. When the need arises, S & K Automotive's basic auto maintenance services include:
Factory Recommended Service/Maintenance
Automotive and auto parts come with a factory recommended service and maintenance schedule. The manufacturer will tell you how often to service or replace an auto part. At S & K Automotive, we offer factory recommended service/maintenance. Our highly skilled auto mechanics offer comprehensive knowledge and experience. At S & K Automotive, all your factory recommended service/maintenance needs are handled with the latest diagnostic equipment. Remember, we work on all American and imported vehicles (either diesel or gas engines). Includes 5 year, 50,000 Mile Limited Warranty. Click here to learn more about Tech-Net Professionals.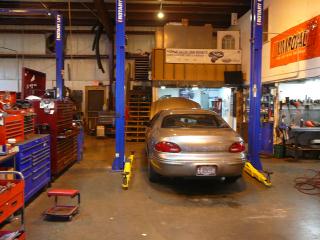 30/60/90K Mileage Maintenance
As time goes by, various auto repair and maintenance needs come up at different intervals. Most manufacturers recommend car maintenance in intervals of 30,000 miles. This is the 30/60/90K mile schedule (issued by the manufacturers to car owners). Trust the experts at S & K Automotive to keep you on schedule, and help you preserve the condition of the vehicle, optimize its performance, and increase its resale value. The 30/60/90K service includes the following:
Fluid replacements
Oil and Filter changes
Tire rotation, spin balance, and pressure adjustments
Inspection of parts and systems - gears, tires, brake pads, belts, hoses, etc.
With higher mileage: spark plugs, belts, timing belts when applicable
Multi Point Courtesy Check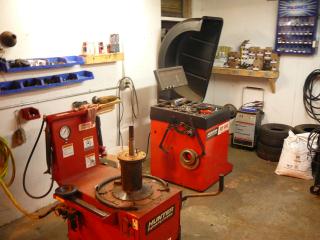 Oil, Lube, and Filter
To keep running smoothly, your car highly relies on oil, lube, and oil filters. Oil helps in lubricating, cooling, and cleaning the internal engine components. With time, motor oil becomes contaminated. Your car needs an oil, lube, and filter change every three months (or 3,000 miles). When it is time for a lube, oil, or filter change, take your vehicle to S & K Automotive in Sun Prairie, WI 53590.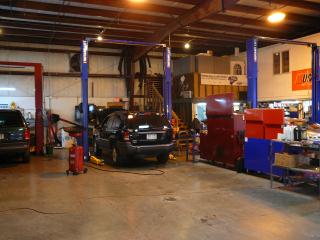 More Services
Please click the links below to get more information about our various services:
Tire Replacement
Batteries
Belts and Hose Inspection
Brake Service & Systems
Computerized Engine Analysis
Cooling System Maintenance
Air Conditioning Service
CV & Drive Axle
Exhaust
Fuel Injection Service
Headlight Restoration
Oil, Lube, and Filter
Roadside Assistance
Shocks and Struts
State Inspections
Tire Rotation
Transmission Maintenance
Wheel Alignment
Wheel Balance
Windshield Repair
Hours & Location
| | |
| --- | --- |
| Monday | 8:00AM-5:30PM |
| Tuesday | 8:00AM-5:30PM |
| Wednesday | 8:00AM-5:30PM |
| Thursday | 8:00AM-5:30PM |
| Friday | 8:00AM-5:30PM |
| Saturday | Closed |
| Sunday | Closed |